Radiant Roof Heating and Gutter Trace Solutions
Protecting Your Roof and Gutters
November 28, 2011 00:11 AM&nbsp BY BENSON RICKS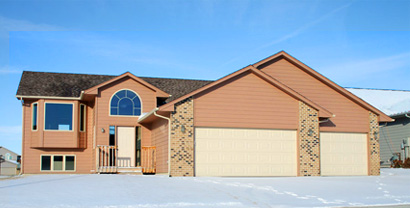 I recently returned from a trip up to Montana to visit some old friends. While I was up there, I "volunteered" to help them clean their roof gutters and prepare for the upcoming winter. While the accumulation of leaves and twigs can be a nuisance, I discovered a more serious issue during my gutter cleaning duties. The brutal Montana winters had taken a toll on the relatively new gutters. Runoff (and icicles) from the roof snow had refrozen in the gutters and the excess weight had stressed the gutters to the point that many of them appeared to be hanging on for dear life.
One way to help reduce the chance of this damage is to inspect your gutters and roof at least twice a year, and keep the gutters completely free of leaves and debris. But sometimes – especially in places like Montana – clear gutters can still be vulnerable to heavy winter snow storms. The best solution for protecting your gutters is the installation of a radiant roof heating gutter trace system.
Self-regulating heat cable is installed in the gutters and downspouts to prevent heavy snow and ice from accumulating and eliminate damage caused by heavy ice buildups. A variety of custom gutter ice melting solutions are available, and your best bet is to talk with a roof heating expert to learn what is best for you. There is a considerable host of roof heating options, so it's easy to find the best radiant roof de-icing solution for your home. Radiant roof heating systems that can be discreetly installed under your roofing is available, or you can select an attractive roof heating panel system that matches your existing roof.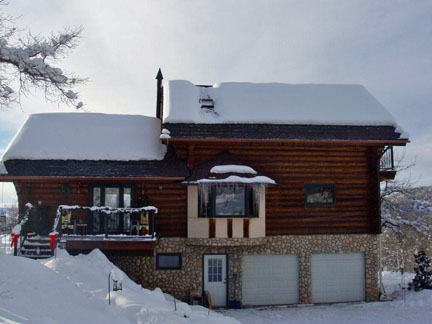 Many homeowners opt to install a roof heating system that melts ice and snow two or three feet from the roof edges, as well as the gutters. These attractive roof heating panels are installed along the roof edge and are available in a variety of colors to complement the look of your home. If you're even more serious about keeping snow and ice from collecting on your roof, you can discreetly install a low-voltage roof heating system under your entire roof. The only evidence of the system would be a small, roof-mounted snow sensor that automatically activates the system only when needed. This is one of the must recommended roof heating systems on the market.
The thin, semi-conductive, low-voltage polymer heating element can be cut to size on the job site and can even be nailed or stapled through, making installation quick and easy. The heating element is polypropylene fused during fabrication to achieve water proofing and ensure that the panel is protected from alkaline, salts and harmful UV rays. It can be installed under new or existing asphalt, shake, or tile shingles, so it's excellent for new construction or remodeling projects.
Automated roof heating systems can be invaluable when it comes to preventing ice dams and protecting your home. A good example of a variety of proven roof deicing options is available from Warmzone, a trusted radiant heat provider based in Utah. Their roof heating experts will walk you through the options and be happy to explain more about any of the systems – without any sales pressure. So if you are searching for the best radiant roof deicing system for your home, make sure you deal with the best in the industry and call the professionals at Warmzone 888.488.9276.
BACK TO ARTICLES HOME