Make Your House a Dream Home with Radiant Heat (Part II)
Installing Radiant Heated Floors - Part II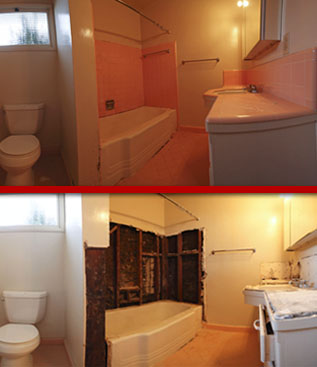 For heating hardwood or laminate floors, FilmHeat is one of the best, most recommended floor heating systems available. The advanced system features a near paper-thin heating element, resulting in virtually no floor buildup. The heating panels can be cut on site and come with a 10-year manufacturer warranty. The FilmHeat floor heating system is one of the best values for installing radiant heat under laminate and hardwood flooring. It is laid out directly under the flooring as it is being laid out, making it quick, easy, and affordable to install.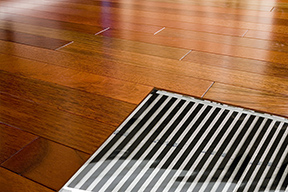 The HeatShield floor heating system is also an excellent choice - but more expensive than the FilmHeat systems. HeatShield consists of a lightweight ½-inch thick polystyrene insulation covered with specially profiled aluminum. The reflective panels ensure excellent downward insulation while directing heat upward. When combined with the ComfortTile heat cable, the reflective panels provide a remarkably efficient floor heating system that significantly reduces energy consumption. The HeatShield system is also easy to install. Simply lay the insulation panels on the existing floor and clip them together, press the heating cable into the grooves provided and lay the wooden laminate floor directly on top.
The low-voltage FloorHeat system features a unique, thin polymer heating element. In addition to heating hardwood and laminate flooring, this system can also be discreetly installed under carpet, ceramic tile, and slate. The flexible polymer heating element is so thin that it will not affect your floor buildup, weight loads, or flooring choices.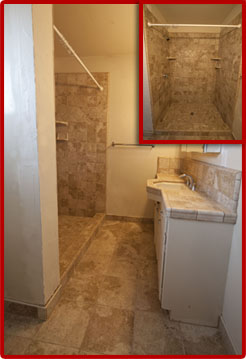 For new construction applications, you even have the option of installing heat cable directly in the concrete slab of your floors. The rugged In-Slab heat cable is engineered to withstand the stress of heavy concrete pours and will efficiently heat the slab to warm your floors.
As you can see, you have a variety of choices when it comes to heating your floors. But perhaps even more important than your choice of system is your choice of system designer and installer.
A radiant floor heating system is only as good as its installation, so be careful about "bargain shopping". An established, highly recommended radiant heat provider combines competitive pricing and top product offerings with complete radiant heat design and engineering services. Unlike most other providers in the industry, Warmzone has a master electrician on hand to guide your installer through the system wiring process. Coupled with a staff of knowledgeable experts who genuinely pride themselves on customer service, it's easy to see why Warmzone has earned its reputation as one of the most trusted providers of radiant heat solutions.
Go back to Part I of Make Your Home a Dream Home with Radiant Heat.
BACK TO ARTICLES HOME